The sponsorship period is currently over. Subscribe to our newsletter to be informed of the next sponsorship period.
The Maison Montagut sponsorship program allows you to earn a €15 reward for each sponsored friend. You please your friends who will receive a €10 discount code ! (or the equivalent value in $ or £)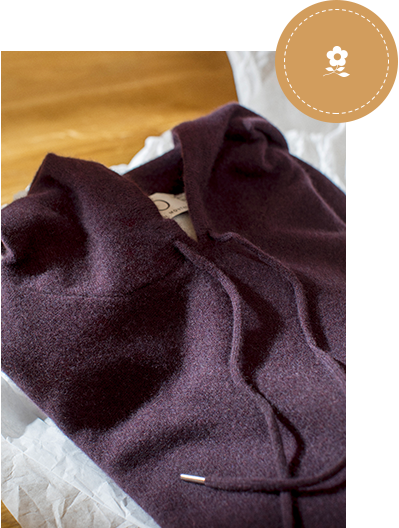 How do I sponsor friends?
Log into your account at montagut.com with your username and password. In your account, go to the "My Sponsorship Program". Indicate on the form the name, firstname and email of your friends. They will receive your invitation email sponsorship. You can repeat the process as many times as you like.
There are multiple ways to invite your friends :
click on the icons of social networks and publish sharing message
sharing your sponsored link (blogs, forums ..)
tell your email (or sponsor code) to your friend he will seize upon registration
Become a sponsor and you will earn 15 flowers (loyalty points)
Become a sponsored friend and you will earn a €10 discount code
1 flower = €1 discount How do I accept sponsorship ?
Upon receipt of your sponsor's invitation by email, click on the "Validate my sponsorship". You are redirected to the registration page of the website where your sponsorship automatically is taken into account. Confirm your registration by filling the form.
You no longer have the email invitation from your sponsor? Visit the register page. Bottom of the form, just fill the email address of your sponsor in the appropriate field.
Sponsoring benefits

What is the reward for the sponsor ?
The sponsor earns a €15 reward as a reward of 15 flowers, available at the end of the return period of the order of the friend (30 days or 45 days for christmas period) for each sponsored friend who places his first order. These flowers are valid for 1 year. The sponsor is automatically notified by email when his friend places his first order.
To use your flowers, you have to convert them into discount code in the My flowers section from your account. For more information please visit the loyalty program page.

What is the value of the discount code for the sponsored friend ?
From his first command, the sponsored friend has a €10 discount code. It is valid for 30 days. It is applied via a discount code that begins with PARRAIN and appears in the basket. It is immediately usable and valid only once, at the first command. The sponsored friend in turn can become a sponsor by following the procedures in point 1.
How to use my discount code (sponsored friend)?

The discount code is indicated in your basket when adding your first article (it begins with "PARRAIN"). In your cart, click the discount code that is displayed in the box next and OK so that the amount of the order takes into account the reduction. The discount applies to all products sold online on montagut.com/shop, except those in category "Outlet" or sales promotions.

You can keep track of all your sponsorships in your account, "My sponsorship program".

We are at your disposal for any questions about your Sponsorship Program : 00.33.4.75.41.79.51 – serviceclient@montagut.com (English spoken)