You cannot place orders on Montagut US from your country. Please visit Montagut.com United States
Woman Pôles
The Pôles woman, Paula, still in love with freedom, is even closer to Nature this season. She wears warm and thick sweaters, knitted in our workshops, in natural materials, such as cashmere, wool and alpaca blend or silk and wool.

The predominant colors are inspired by deep red monochrome autumn leaves and camel coat of forest wildlife. Cashmere sweaters feature visual graphics from the aerial views of the fall crops that shape our campaigns. It is also a season that highlights the geometric volumes, generous and ample, box and angular shapes, accentuated by games of ribs bringing rhythm, peculiar to the spirit of the clothes of the Pôles brand.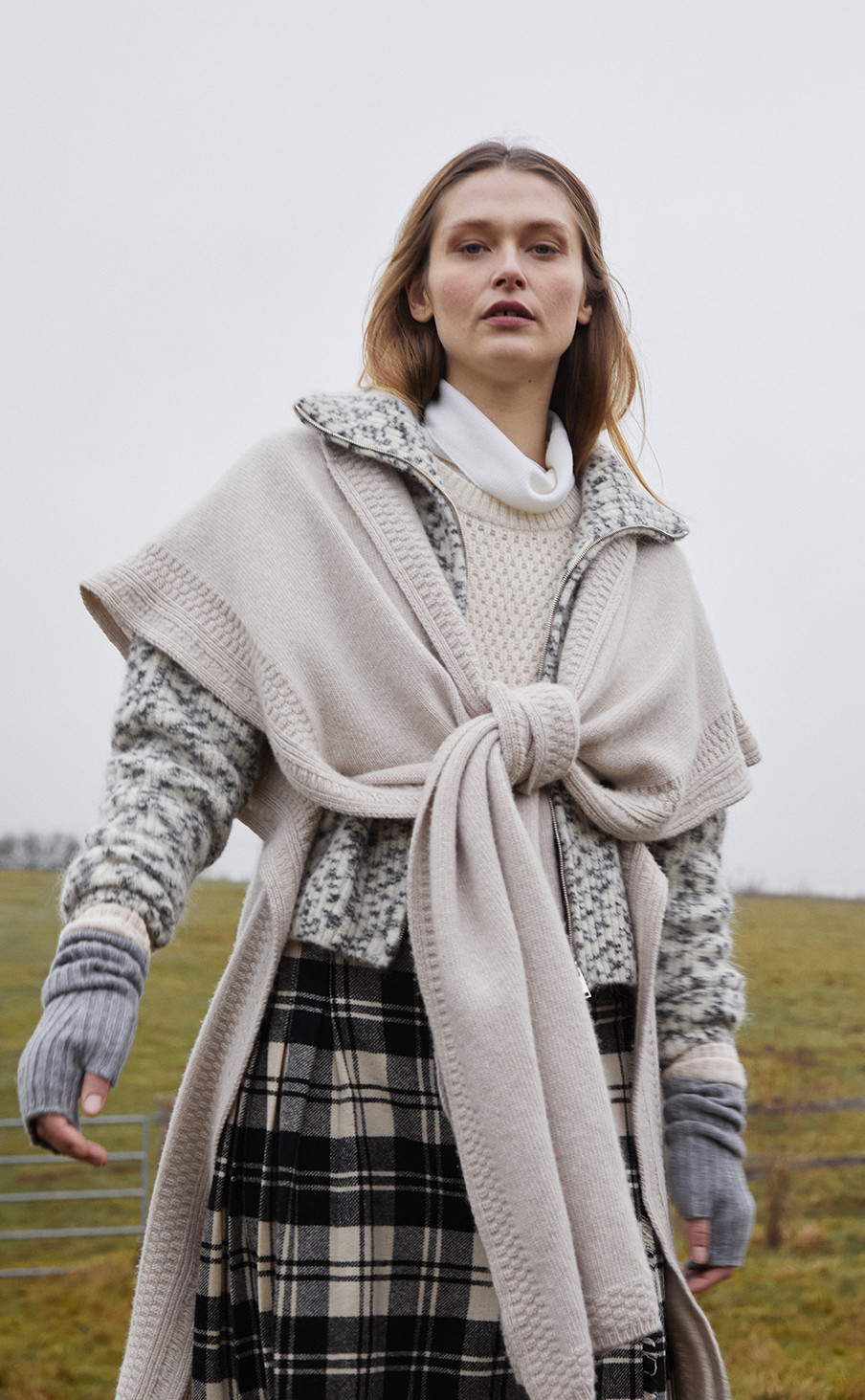 ---
Discover the different collections
Montagut became Maison Montagut in autumn-winter 2018. Montagut, a family knitwear brand since 1880, is repositioning itself by expanding its knit expertise with a wider range of products. You will find below the different lines to discover.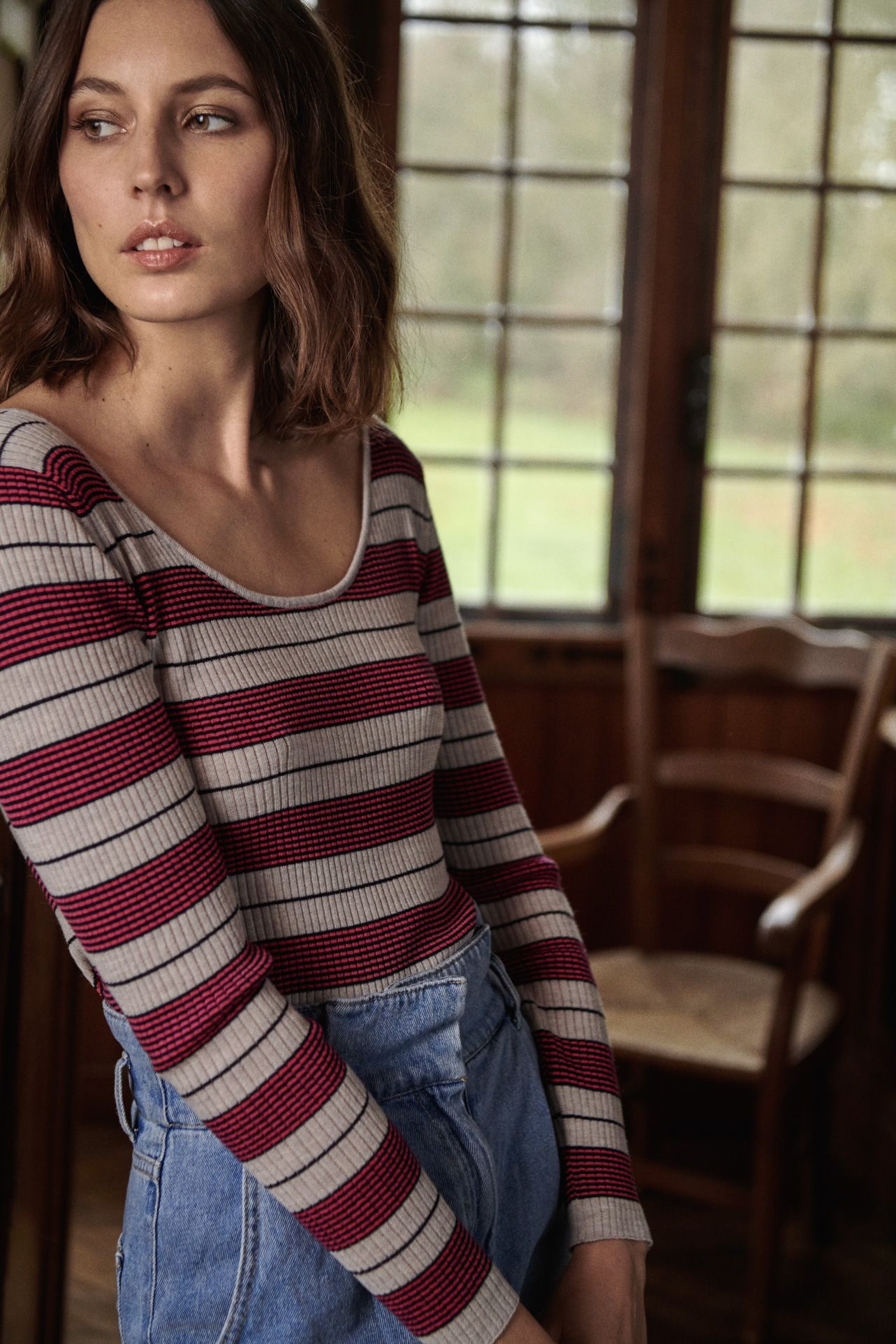 Joséphine's dressing room
Lookbook
Joséphine's clothes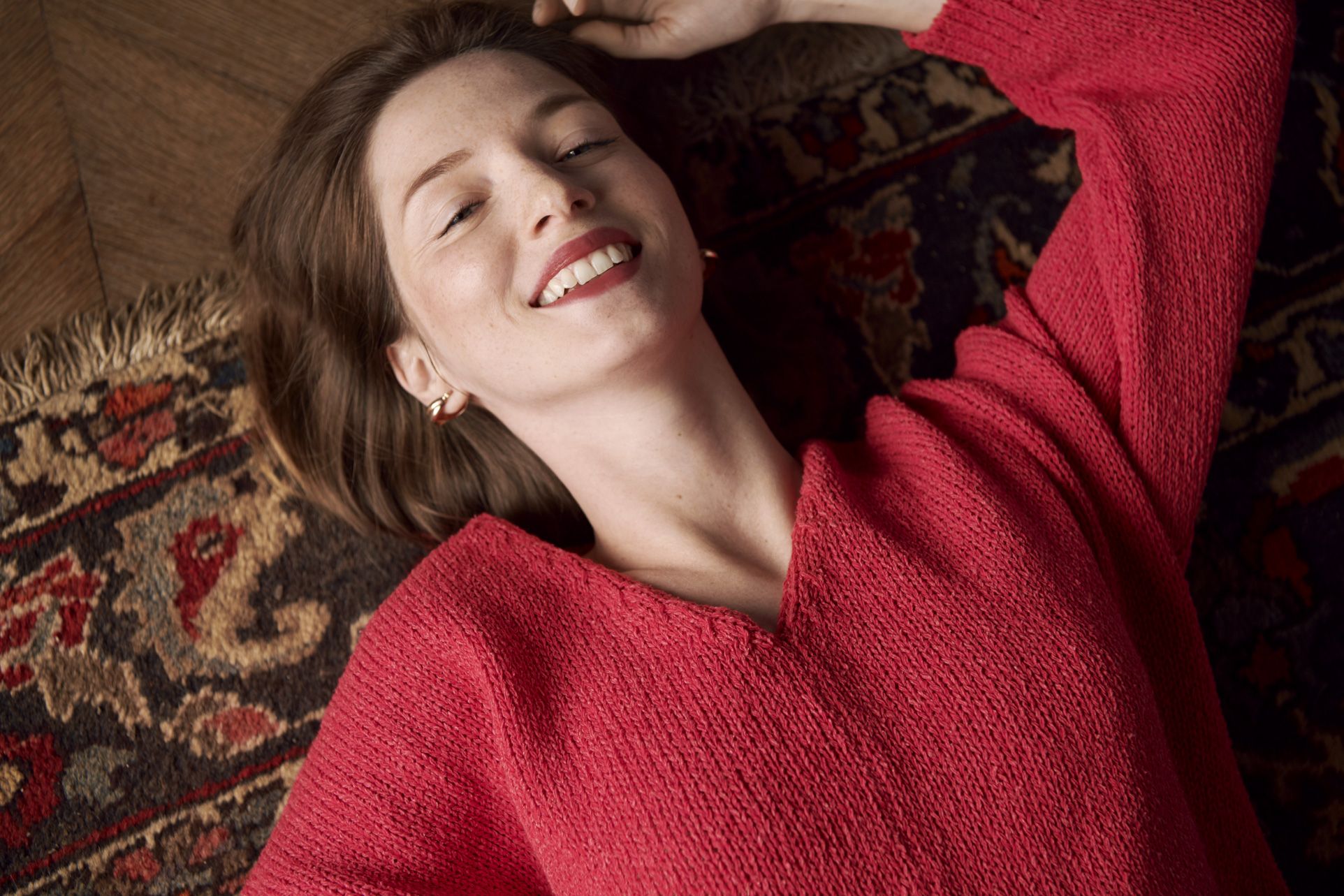 Paula's dressing room
Lookbook
Paula's clothes