You cannot place orders on Montagut US from your country. Please visit Montagut.com United States
Capsule collection Cuisse de Grenouile
Capsule collection Cuisse de Grenouile
A breath of fresh air is announced on the capital, Maison Montagut, mesh specialist, unveils a brand new collaboration with urban surfers, Cuisse de Grenouille, for an exclusive capsule. Maison Montagut and Cuisse de Grenouille team up for a unique collection designed in Paris, the cradle of creation of the 2 banners. Conquered by the famous "Surf in Paris" Maison Montagut chose to revisit it in "Summer in Paris" to propose an alternative in elegant mesh, ideal for a sweet evening on the banks of the Seine and the beaches of the sea.
For this collaboration, clothes for men and women were imagined: an identity t-shirt from the brand Cuisse de Grenouille and a sweater made of large summer cotton knit knit in Portugal in Maison Montagut workshops. For this line the primary green has taken place in this summer wardrobe full of freshness. Color that blends perfectly into the palette of the new Maison Montagut collection inspired in part by the green world of gardens. This beautiful capsule is available on our site as well as in store.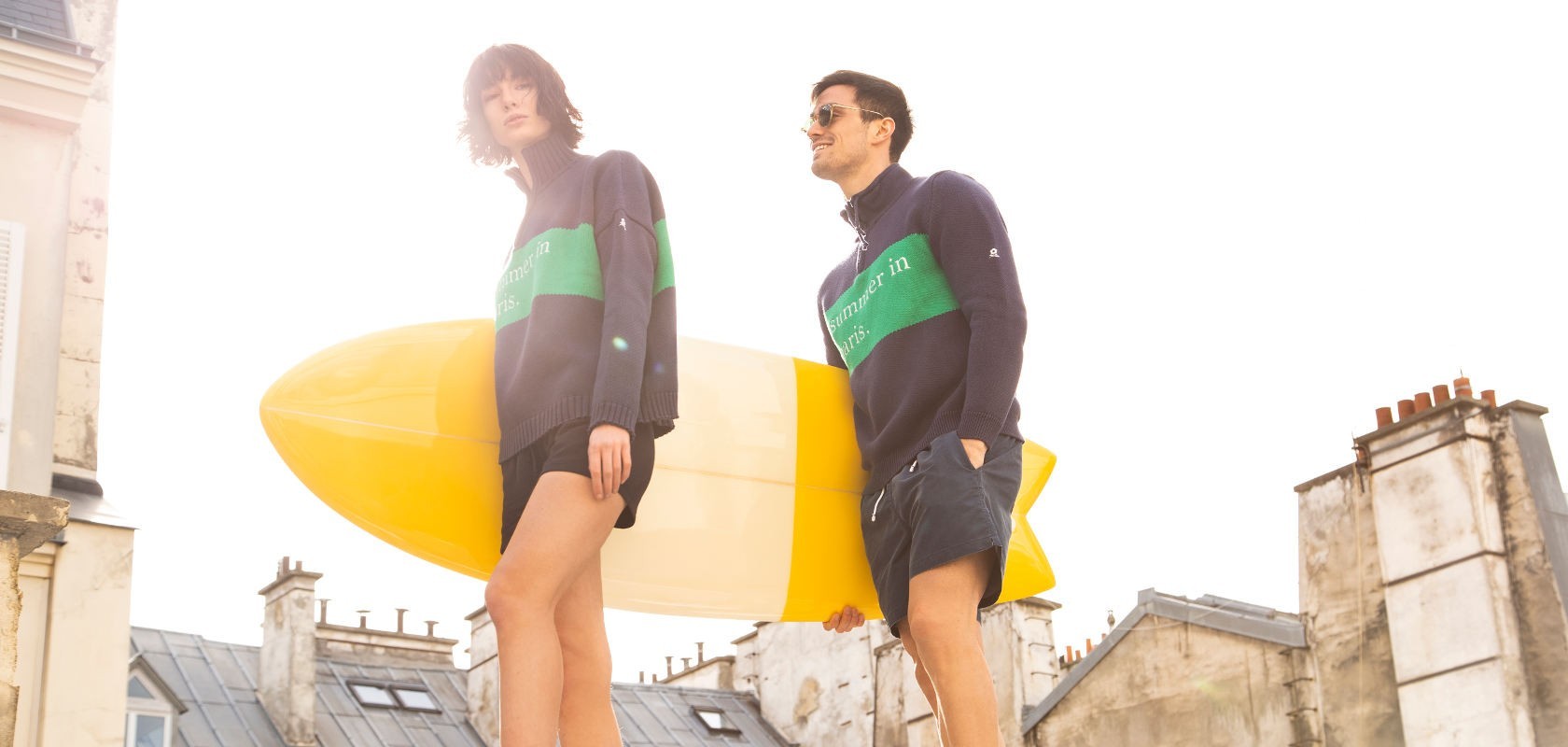 ---
Discover the different collections
Montagut became Maison Montagut in autumn-winter 2018. Montagut, a family knitwear brand since 1880, is repositioning itself by expanding its knit expertise with a wider range of products. You will find below the different lines to discover.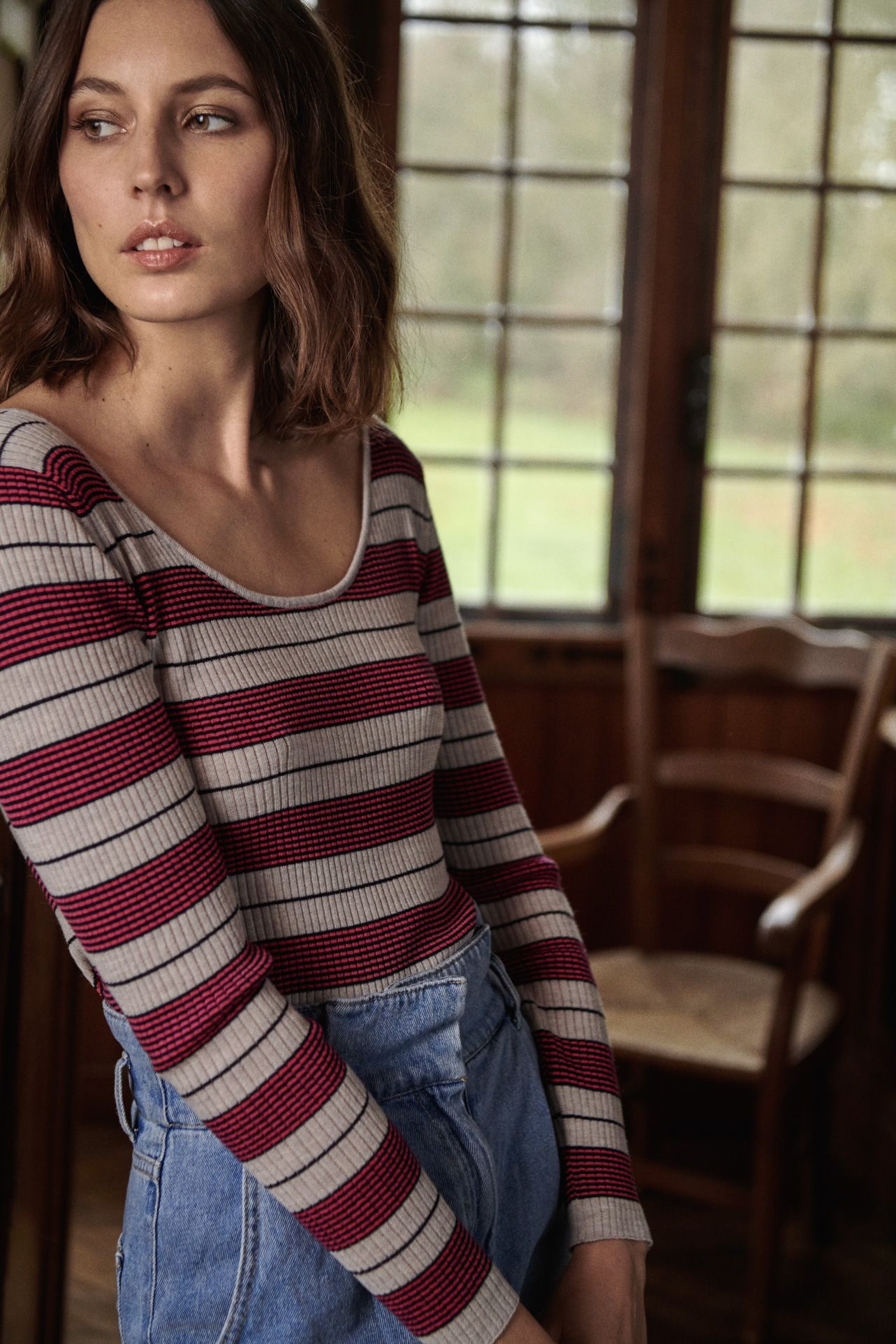 Joséphine's dressing room
Lookbook
Joséphine's clothes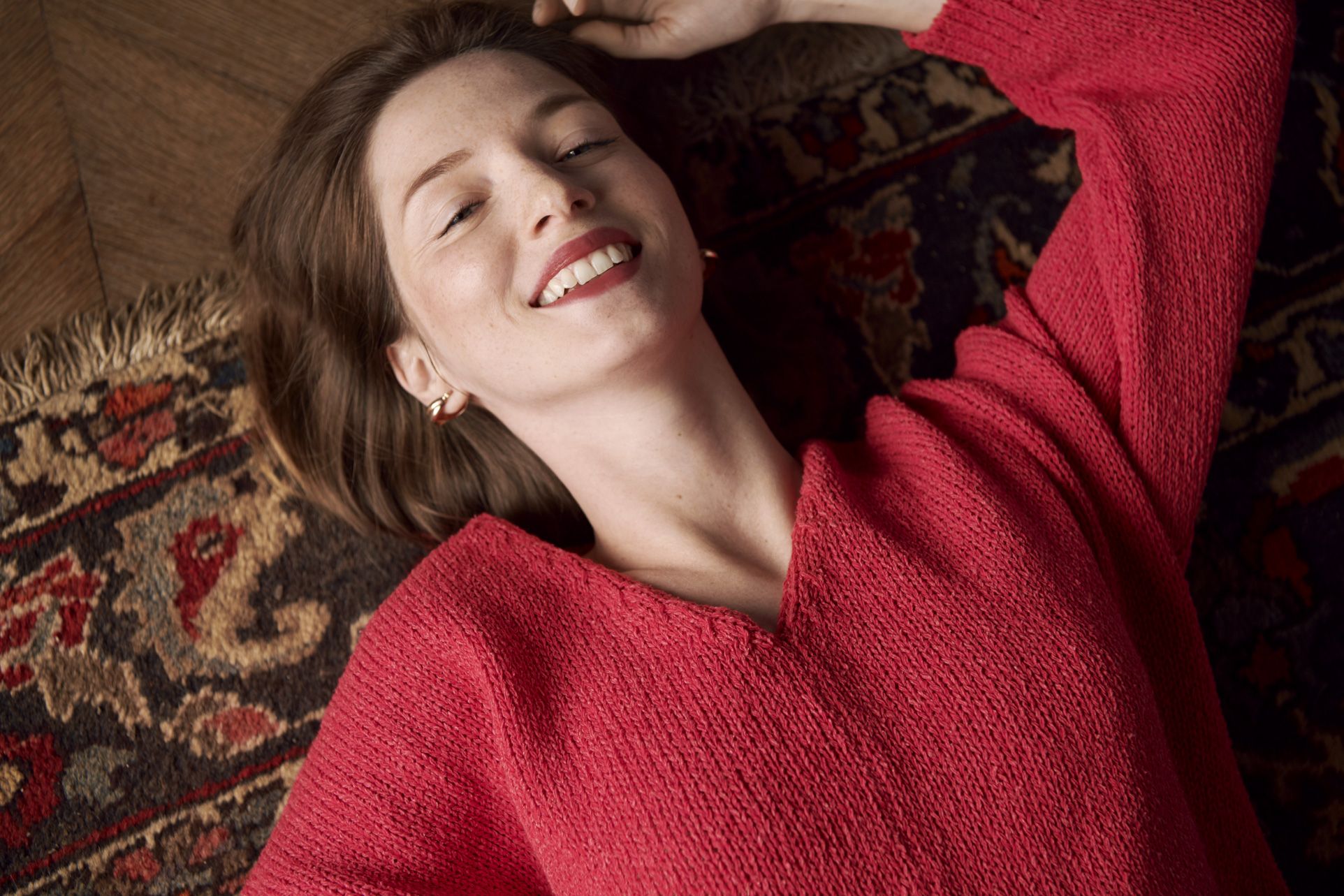 Paula's dressing room
Lookbook
Paula's clothes