Click
&

Collect
1
---
Order online
Order online and choose click and collect (among our 11 shops in France), free from 130 €.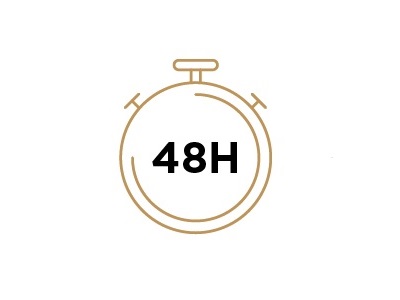 2
---
Your order is ready in 48 hours
Your parcel is delivered in the shop 2 days after (If ordered before 3 pm). A sms or an email is sent to you.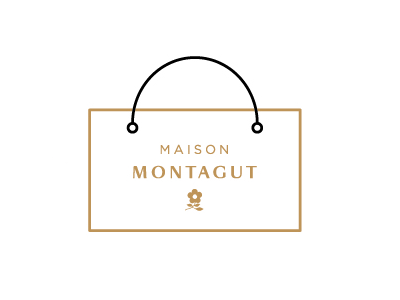 3
---
Get your parcel
Get your parcel in shop presenting an identity card. Try your product and get advice from the seller.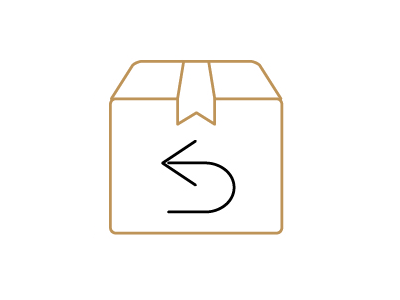 4
---
Easy and free returns
If the product is not suitable, the shop will return the parcel. You are refunded within 10 days.
Montagut worldwide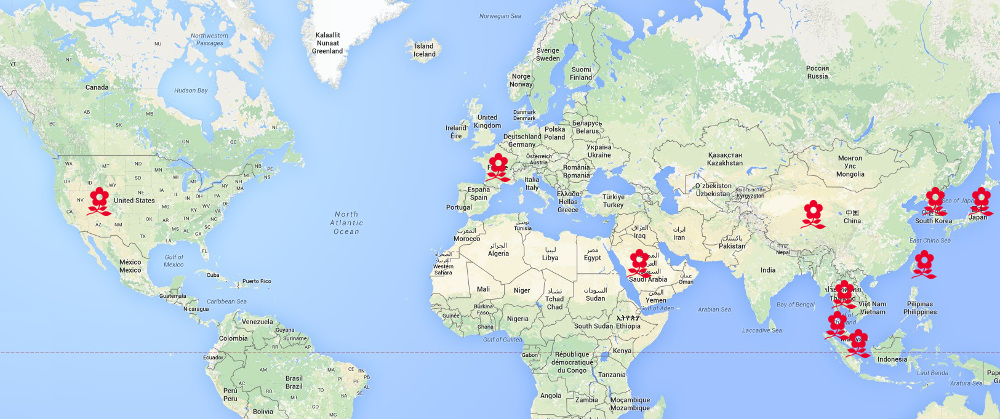 The Montagut clothing brand is sold in its own stores in France on 15 Place du Marché Saint-Honoré in Paris and 27 rue au Pain in Saint-Germain-en-Laye. It is also retailed in various Galeries Lafayette department stores and over 150 other multi-brand retailers nationwide. The French brand conquered the Asian market in the 1980s and 1990s before any other label.

It was a huge success in China due to the popularity of the Fil Lumière polo shirts available for both men and women. It now has over 800 hundred outlets through out China and sells a complete wardrobe of clothing for men.
For more information about Montagut China, please take a look at the website.

Hong Kong has a special place in the history of the Montagut brand that was established during the Vietnam War when the brand was forced to relocate to China. It was ideally placed in Hong Kong when China's markets opened up to the world and Montagut now controls its Asia brand through this city as well as having nearly 30 points of sale there.
For more information, please take a look at the website dedicated to Fil Lumière about Montagut Hong Kong

In Japan, the Montagut women's collection is in high demand thanks to the impeccable quality of its wool, silk and cotton shirts and t-shirts, and its cashmere pullovers and vests. The brand is sold in over 100 retailers in Tokyo and Osaka and has had its own corner in department store Takasimaya in Tokyo for over 10 years.
For more information, you can check the website Montagut Japan.

The central sales hub of Montagut in South East Asia is in Singapore where the brand has a sales office that also covers Malaysia and Thailand. In Singapore, Montagut is now marketed in 15 different outlets that sell the Fil Lumière shirts along with a range of other cotton blend polo shirts.
For more information about Montagut Singapore, please take a look at the website Montagut Singapore.

Montagut has had a presence in Taiwan for over 30 years and currently has over 40 outlets in this highly competitive retail location. In Taiwan, the collection is similar to that of Montagut China and includes the Montagut Collection, a classic selection that follows the brands standard values, and Montagut Latitude, a more assertive collection that focuses on colour and lines.
For more information, please take a look at our website Montagut Taïwan

Through its network of agents and wholesalers, the United States is where the French brand continues to grow season after season. Similarly in the Middle East, the brand is gaining popularity and the traditional Fil Lumière shirts are in high demand all year round.
The launch of three further boutiques in 2012 and 2013 has allowed Montagut to expand further and establish itself as an international brand that can sell anywhere, from France to Hong Kong and China.